Graduation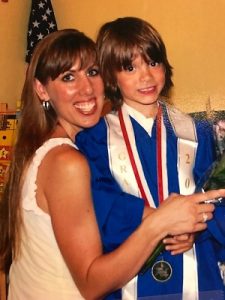 Graduation is a bittersweet time for the teachers at Independence Preschool and Child Care LLC. This is the time when children who have been with us for three years have blossomed into eager kindergarteners.
We proudly turn them over to their new kindergarten teachers and many new and exciting adventures with a lot of pride and a few tears. As much as we will miss them,  we know we have prepared them for their future to the best of our abilities.
We are grateful to the parents who have given us the opportunity to teach and love their children. The time goes by so quickly!
We are pleased to send our graduating students out into the big world with a huge graduation bang! Our ceremony is complete with tassels, cap, gown, diploma, family members, and Pomp and Circumstance! This is a celebration the children and their families deserve and the students love showing off their new skills for the crowd!