Location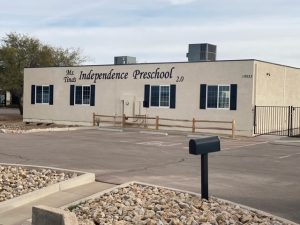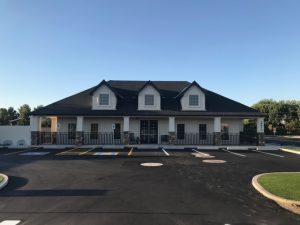 We have two locations in Queen Creek!
Our first location we call OG (Original) is located at 18840 E. San Tan Blvd., Queen Creek, AZ 85142.
Our second location called 2.0 is located at 19023 E. San Tan Blvd. Queen Creek, AZ 85142.
The facility has been designed to look like an east coast, colonial home with a large wrap around porch where each classroom gets their own private porch. There are two, huge playgrounds, designed with a "grandma's country farm" feel. Who knows what animals you might find??? These are created to encourage a natural sense of exploration, imagination, and real life experiences! Remember, we want this to be your child's home away from home.
We are open from 6:30 AM to 5:30 PM. We will be taking children ages 2 years old through kindergarten. If your child misses the official kindergarten cutoff, our facility will offer a Kindergarten Preparation Class and offer the perfect place for your child to transition  from preschool to elementary school.